Jodi is a welcome addition to the diversity in the fourth season, playing a hearing impaired woman. She is one of Bette's co-workers at the University, an instructor in sculpture, primary working with metal. Jodi develops a relationship with Bette, then accepts a job in New York, leaving Bette behind. With her move to New York, the question is whether or not Jodi will return next season.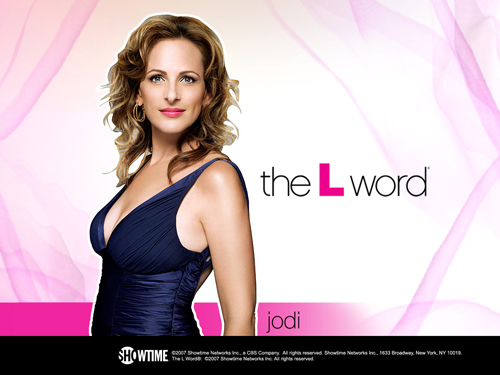 (The L Word on Showtime – Get the Newest L Word Downloads and more)
Jodi is dressed and posed similar to the other characters, but the smile makes her less sexualized than some of the other characters.