The only non-femme lesbian from the original cast is Shane McCutcheon. Shane is a struggling, white, somewhat androgynous, extremely thin, hairdresser, who falls in and out of jobs with celebrities in the first two seasons, yet manages to live as well as the other characters. In the third season, Shane opens up her own salon, or rather a skate shop/night club/hair salon, thus changing her class status a bit. Shane starts the show as a player then enters into a committed relationship with Carmen, up until the third season, at which points she cheats on her and then leaves her at the altar in the season finale, thus returning to the Shane she began the show with. The fourth season starts with Shane in an altered state for several episodes, until she comes home one night to find her brother, Shay, asleep on her doorstep. Shane's drug habit completely disappears as she becomes a sort of mom. She then develops a relationship with Paige, the mother of one of Shay's classmates, again steering away from the promiscuous Shane personality. Her season ends with Shay being re-claimed by his father and Paige disclosing their relationship to her son, thus solidifying the permanent nature of their relationship.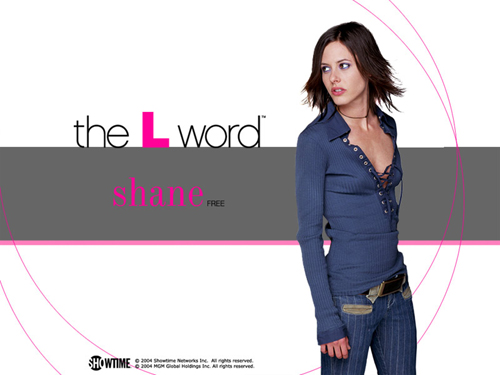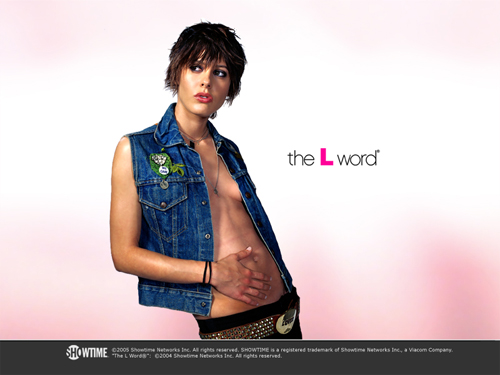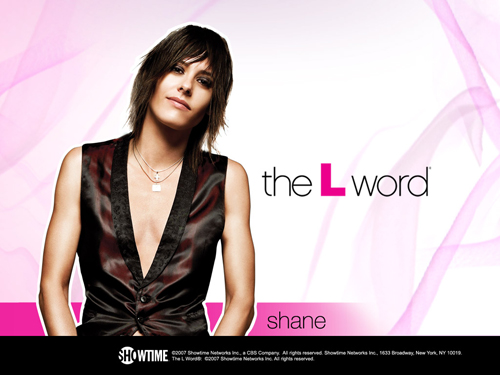 (The L Word on Showtime – Get the Newest L Word Downloads and more)

Shane's images go back and forth. The second and fourth season images make Shane appear more butch, but with femme tones to them (the overload on the makeup being part of this), but she is also more sexualized after the first season. In the third season photo, we see her in an outfit I can't image Shane ever wearing; for fans of the show, she could seem uncomfortable and out of place in her own body.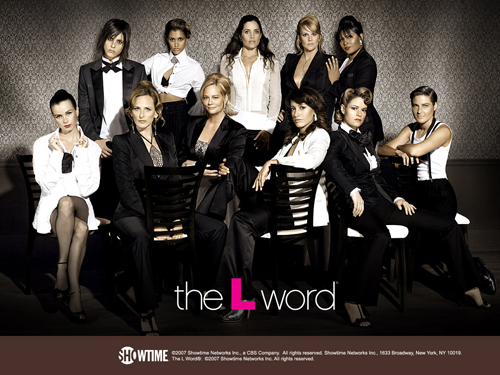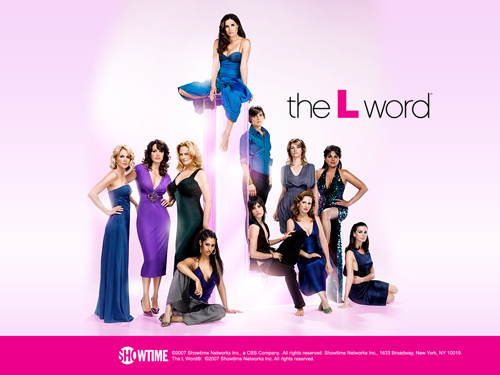 (The L Word on Showtime – Get the Newest L Word Downloads and more)