---
Meiotic Fictions: Hybridity and the Reproduction of the New
Nicole Matos
---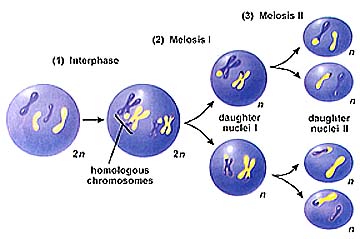 Clicking on either of the nuclei in Interphase will take you to the beginning of Meiotic Fictions.
Clicking on each nuclei in Meiosis I will take you to a different part of Meiotic Fictions. As the nuclei divides, so does your choice.
Clicking on each nuclei in Meiosis II will take you to yet other different parts of Meiotic Fictions. This generational divide of nuclei gives you four new different choices.
If your browser is Java-enabled, pausing your cursor over each individual nuclei will bring up a brief tag that will also identify which piece you are about to choose.
For a list of Works Cited, please follow this link.