Alice Pieszecki is an easy-going, funky sort of woman, who is witty and says what is on her mind. She is a slender, white, bisexual journalist for a predominant L.A. fashion magazine. She later becomes a rather popular radio personality, which gives her more fame than her previous position. Then, when her chart begins to gain popularity, it becomes the focus of her time.
Alice dated a male lesbian, Lisa (see the characters section on supporting characters), in season 1, Dana in season 2, and a vampire lesbian in season 3. After her breakup with Dana, she went through a short crazy phase where she was obsessed with Dana. After Dana dies, she dates Dana's ex, Lara (supporting characters). In the fourth season, she has a fling with Phyllis and then begins to date Tasha. With this new relationship, we actually see Alice's political nature come out, as she expresses her disdain for the military and the war in Iraq. Though she is identified as bisexual, Alice has only dated one man (the lesbian).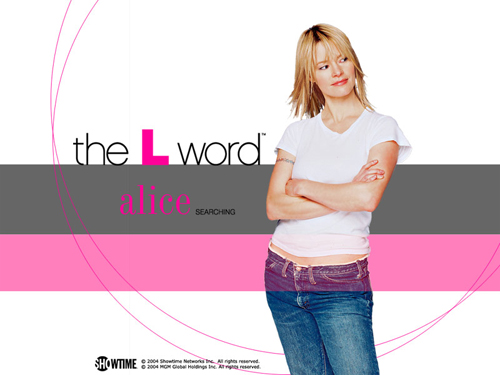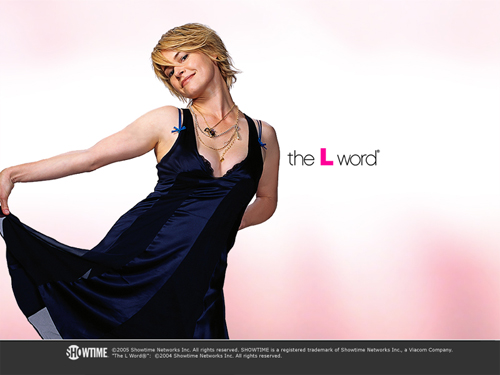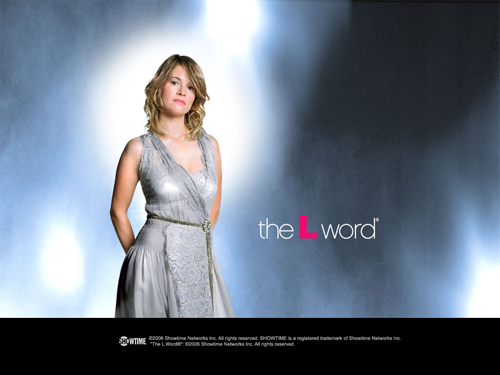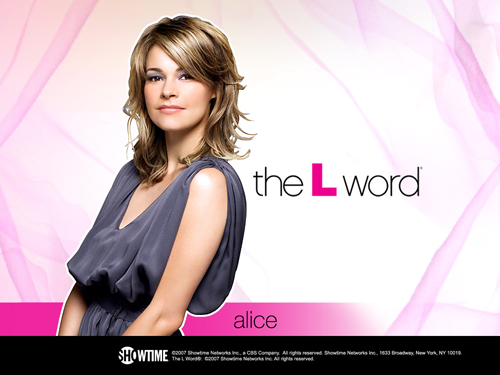 (The L Word on Showtime – Get the Newest L Word Downloads and more)
In the first and second season photos she comes off as the all-American girl, bubbly and fresh-faced, whereas the other characters on the show have become more sexualized in their images from season 1 to 2. In her season 3 and 4 images, Alice seems less of a free spirit. Also, Alice is the only bisexually-identified character to begin the show and the text ("searching") on her season 1 image could be referring to that, consequently invalidating bisexuality as an identity.