Dana Fairbanks is a very athletic, white and feminine pro tennis player, and thus high-class. She starts out as closeted, but begins to date Tonya, an obsessed fan, who uses Dana's sexuality as a promotional tool, forcing her out of the closet. In the second season she dates her best friend, Alice, but later hooks back up with former girlfriend Lara (see the characters section on supporting characters), whom she dated before coming out. In the third season, Dana is struggling with breast cancer then dies before the season ends, perhaps as a means for the actress to leave the show without suddenly disappearing like many other characters. Unfortunately, once she is gone, she is forgotten and the issue of cancer is not addressed again.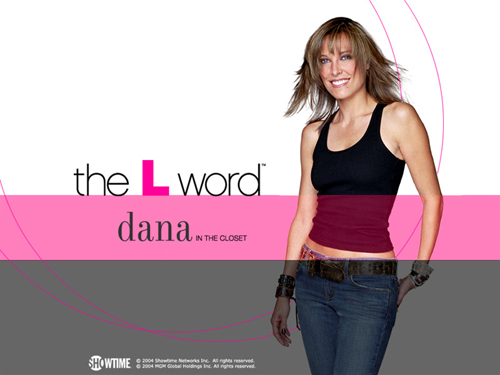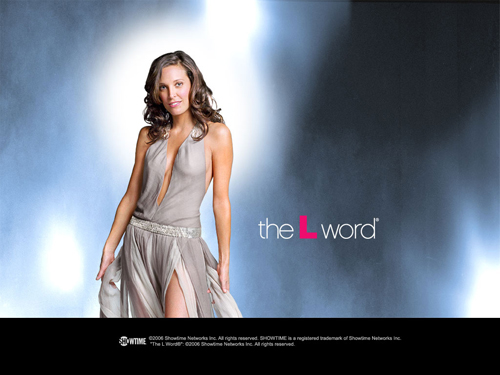 (The L Word on Showtime – Get the Newest L Word Downloads and more)
There is clearly a difference between Dana's season 1 photo and the following seasons. In the first image she has a more sporty look, but the other two images seem to have more of an emphasis on the fashion and femininity than on the character.