The first two seasons of the show were partially focused on Jenny Schecter, most likely due to Jenny's struggle with her sexuality. Jenny came to Los Angeles to be with her partner, Tim. She is a white, extremely thin, aspiring writer working in a grocery store. Partway through the first season, she is seduced by exotic foreigner Marina and begins to come out of the closet. Jenny then marries her partner Tim, after he catches the two together.
In the second season, Jenny comes out as a cutter17 and returns home to her parents where she is institutionalized between seasons for her attempted suicide and depression. In the third season, Jenny brings Moira back to L.A. with her and helps her transform into Max, at which point they break up, because, as Jenny makes very clear, she is a lesbian. Jenny then gets a publisher for her book, and just as her character becomes likeable, she again becomes unstable.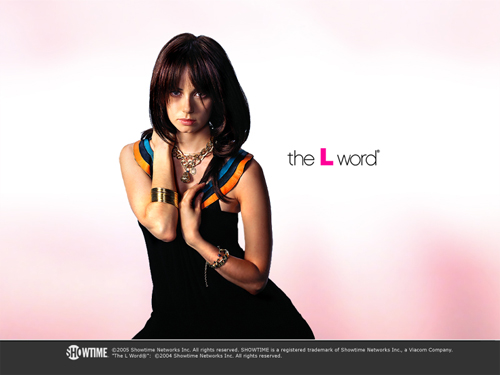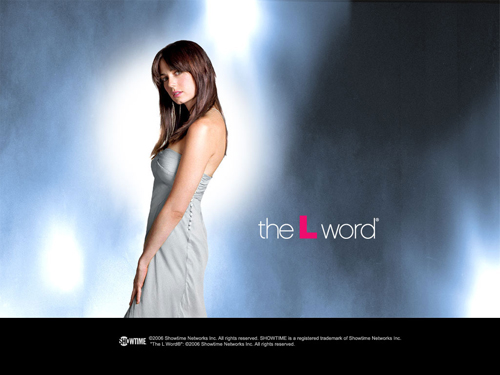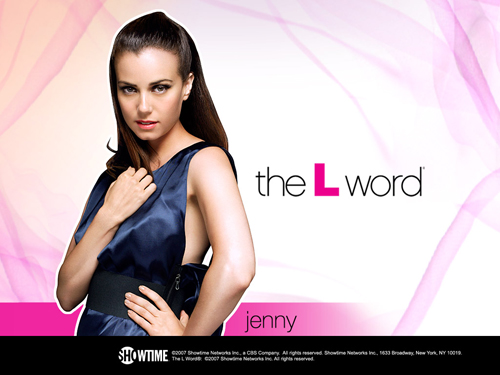 (The L Word on Showtime – Get the Newest L Word Downloads and more)
You can see with Jenny's images how the show has been more sexualized over the years. Jenny's, images are telling of her character. The season 1 image makes her look naive, innocent, and is backed up by the text, "young love." And perhaps she is naive and innocent, as she is coming out. But when all the characters' media becomes steadily more sexual each season, it can be problematic.